Chemical Engineering
: Cox vapor pressure chart
2011.5.12
Lecture note of Dr. Hiroshi Yamamoto
The original chart was listed "The Technology of Solvents and Plasticizers, Arthur K. Doolittle; Tbbn & Sons. Inc. N.Y." Please refer the number means which solvents.
For ketone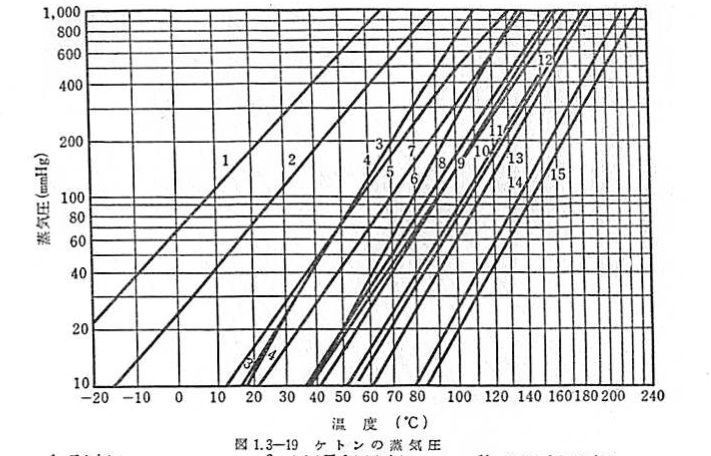 For Hydro carbon.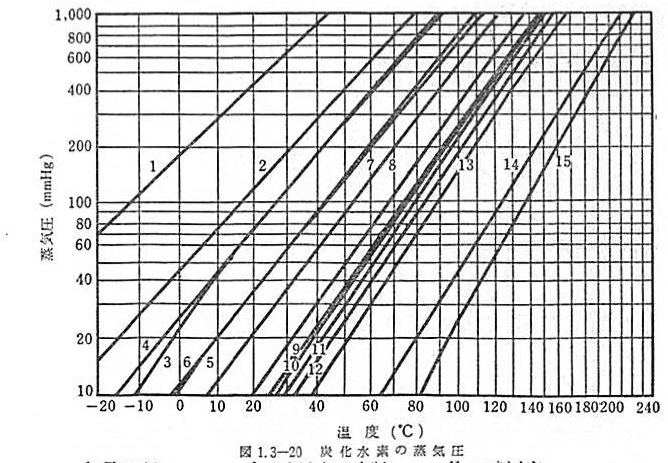 For Alcohol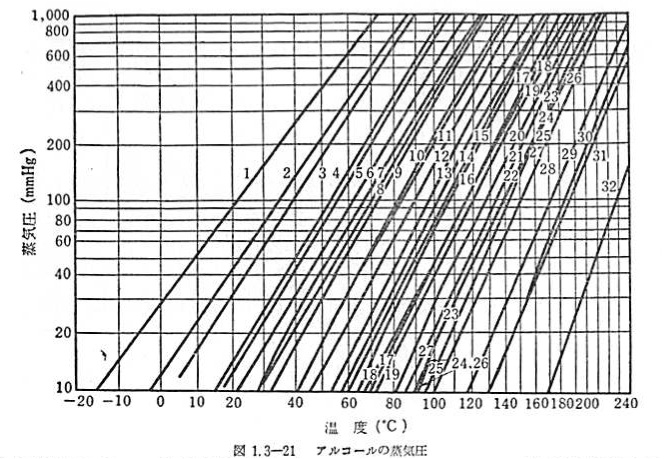 For Ether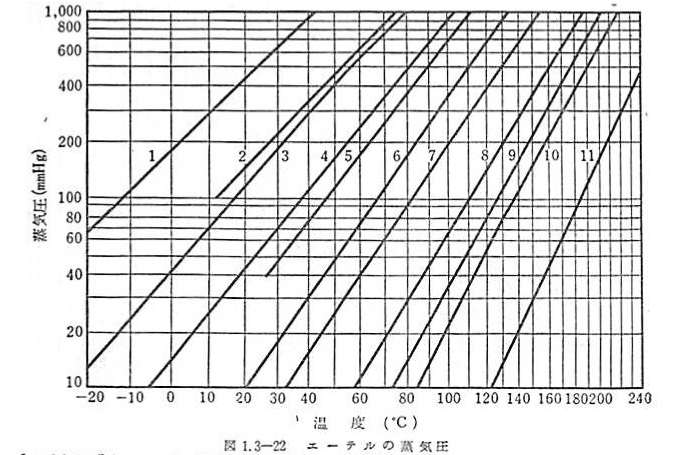 For Ether-Alcohol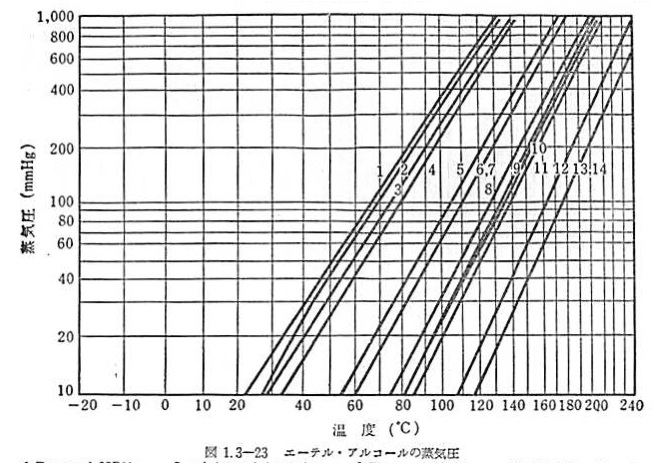 For Ester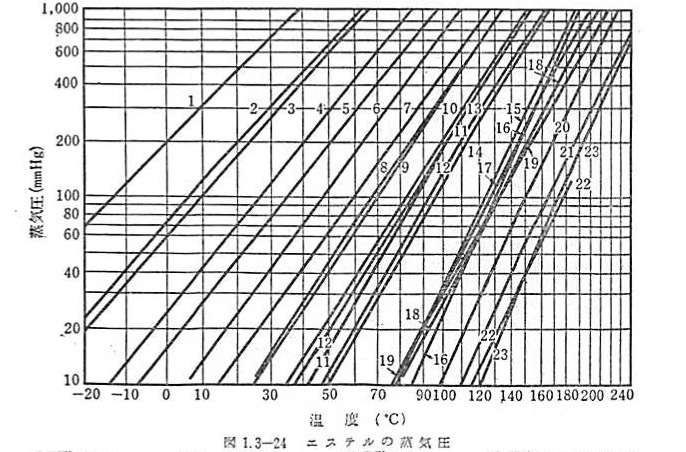 For Nitro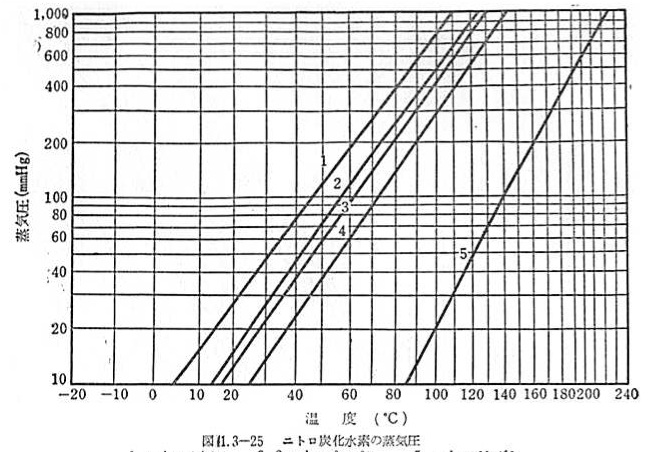 For Halogen containing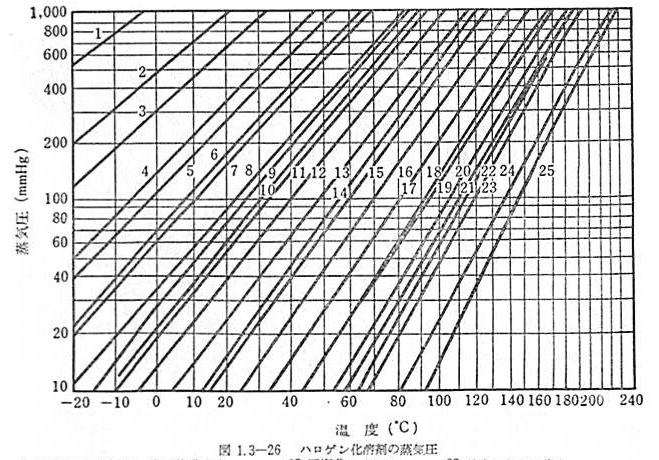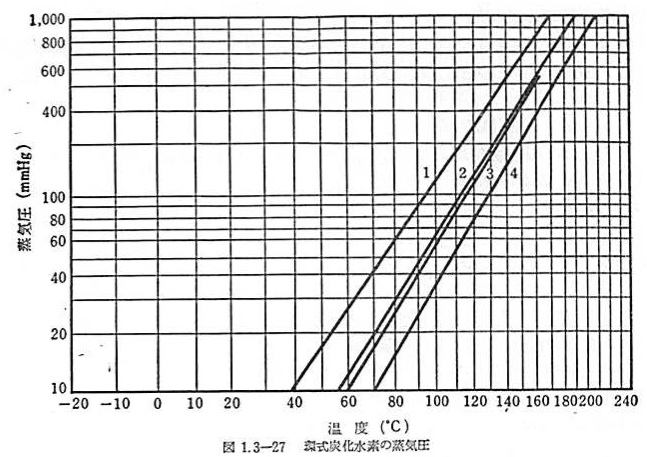 For other.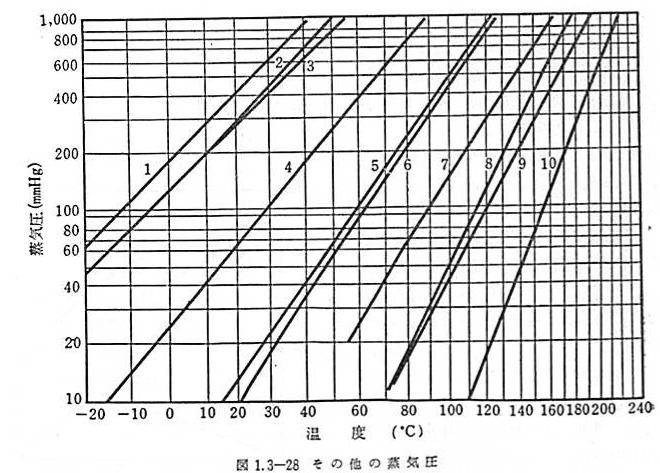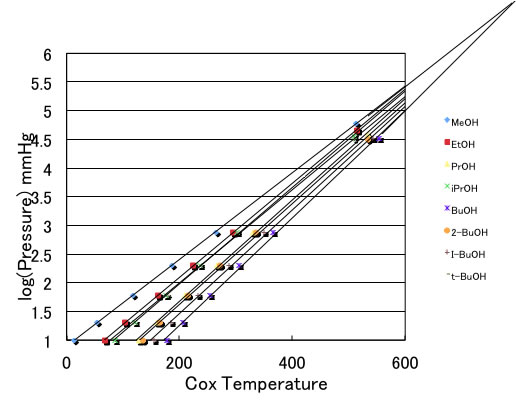 Every lines meet at one point called Cox point.
Please refer to this page if you want to try this technique.