2000.8.13
Chemical Engineering: Margules Parameter fitting from experimental VLE data. 
Lecture note of Dr. Hiroshi Yamamoto
Please input Liquid mol%, Gas mol%, bubbling temperature at certain pressure(Total Pressure).
And input Antoine parameter. Then push calc. button.
Example is Acetone-Benzene System.
If you are lucky enough your browser support old JAVA and proper setting of JAVA option, you will see the window like below.
Please input Antoine parameters for molecular 1 and 2, and input liquid phase Mol1 ration, vapor phase Mol1 ratio and boiling point. Then click Calc Magules Param. button. Program calculate Margules parameters.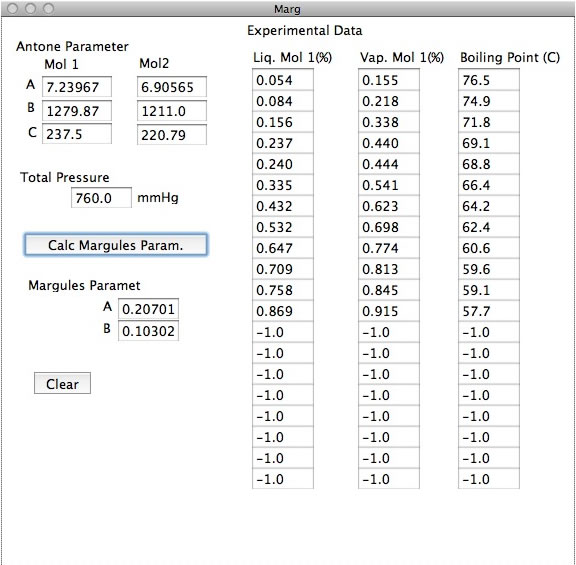 If you can not see this window, please give up this old JAVA version. (This Applet is still running with Mac with FireFox browser. 2011.11.15)