Chemical Engineering: Estimation of super critical carbon dioxide density. 2004.5.10
Lecture note of Dr. Hiroshi Yamamoto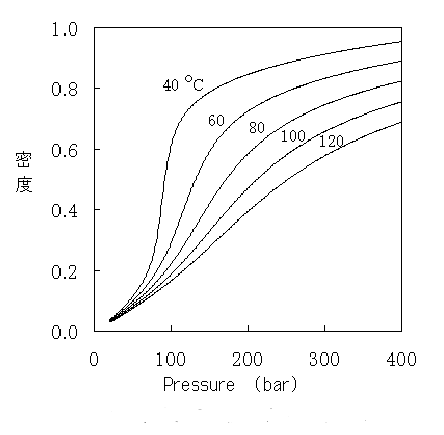 I made the estimation scheme with Neural Network learning of this chart.
If you are lucky enough your browser support old JAVA and proper setting of JAVA option, you will see the window like below. Just enter presure and temperature, then click calc. button. The neural network answer density.

If you can not see this window, please give up this old JAVA verson. (This Applet is still running with Mac with FireFox browser. 2011.11.15)
Please try more graphical version of this calculation.