2011.5.29
(YNU-simulator: Yokohama national University(YNU Japan) simulator is design for YNU Chemical Engineering Course students. Only YNU students can use full version.)
Rappe and Goddard have proposed the Charge Equilibration (QEq) approach for predicting charge distribution to the each atom that compose molecule. This distribution depends upon molecular 3 dimensional geometry. Mulliken introduced next formula.
Χ=1/2(IP+EA)
So Chemical Potential X can be calculated by IP(Ionization Potential) and EA(Electron Affinity).
If the Chemical Potential is different on atoms, then charge will distribute so as to make Chemical Potential equal.
I had the chance to work at Prof. Goddard group as a visiting associate. And I modified their program for Mac/PC. This time I implement this function into YNU-Simulator. it is not so accurate but for chemical engineering course students, it is enough.
YNU-Simulator was made with HTML5+CSS+JavaScript. So you need Web Browser that can run HTML5. For PC/Mac Chrome, Safari or FireFox4.0 is recommended. iPad with Mobile Safari is also one choice. IE9 may not work because HTML5 implementation is very poor. IE below 9 are not support HTML5. If your browser support HTML5, link will appear.
At first, you need enter pass code. Otherwise you can use only C, H, N, O atoms.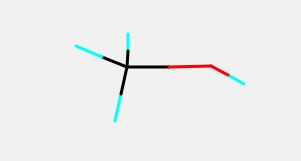 At first, please make methanol structure.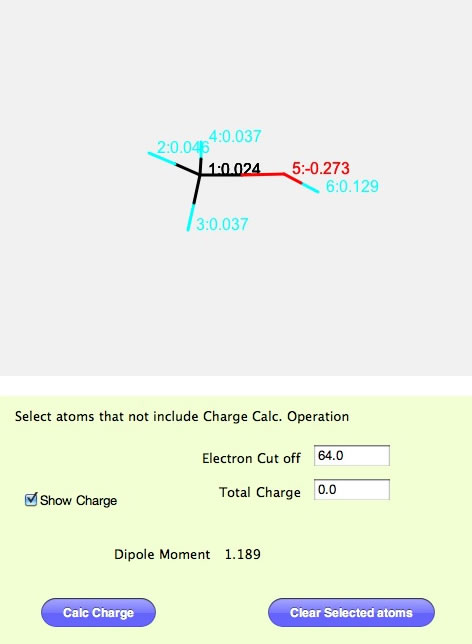 Then push panel+ and go to Charge calculation Panel. And push Calc charge button. You will see the atom charge if you checked Show Charge checkbox. And you will get Dipole moment.
Try build other structure and calculate charge.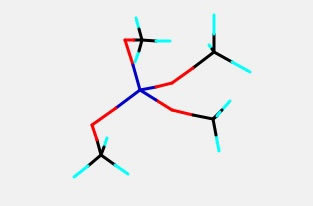 Authorize user can use Si. Please make above Si(OMe)4 structure. (Web user can use only C, H, N, O)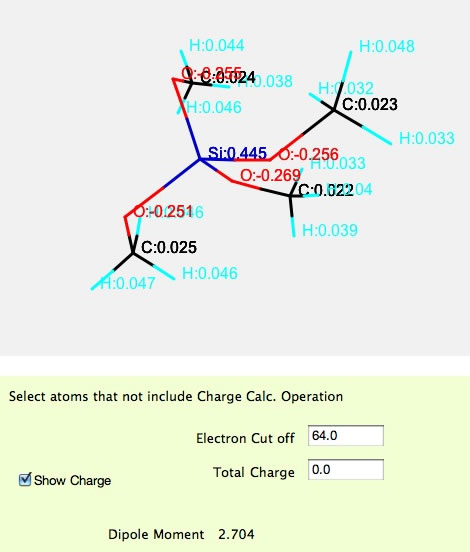 You will get Charge immediately.
For chemical engineering student, they seldom use after Chlorine atom so can not use after Chrorine atom. But QEQ method can use all the atoms in periodic table.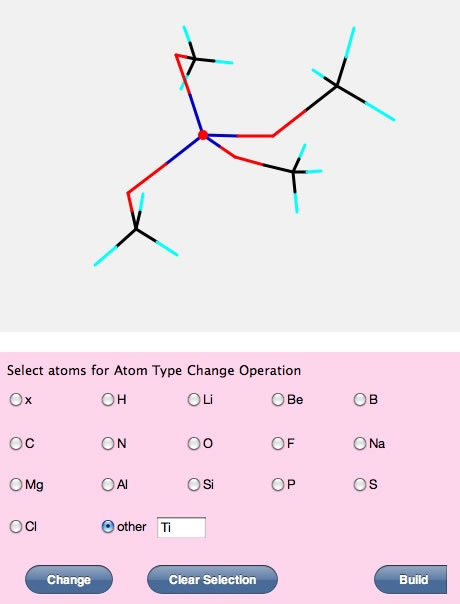 With developer version (my internal use only) , I can change Si to Ti.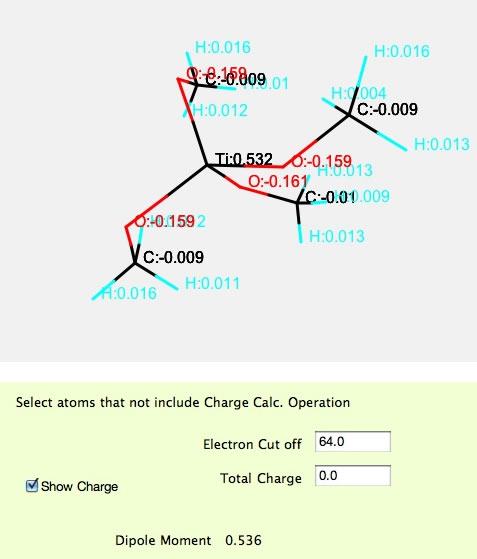 And can calculate Ti(OMe)4 charge and dipolemoment.
The parameter need optimize after chlorine atom. After that I may put that routine into YNU-simulator.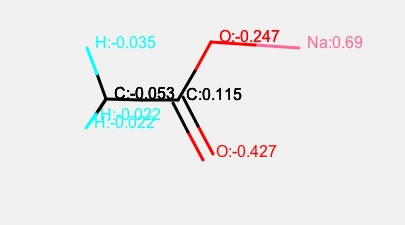 You can calculate Acetic Acid sodium salt. With MOPAC calculation, Alkarine atom become Spakle Atom and charge become +1. So, QEQ method is valuable.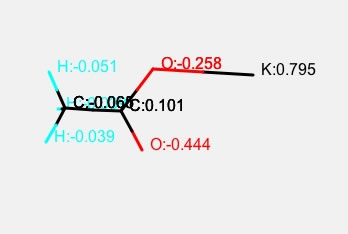 The potassium salt result become like this.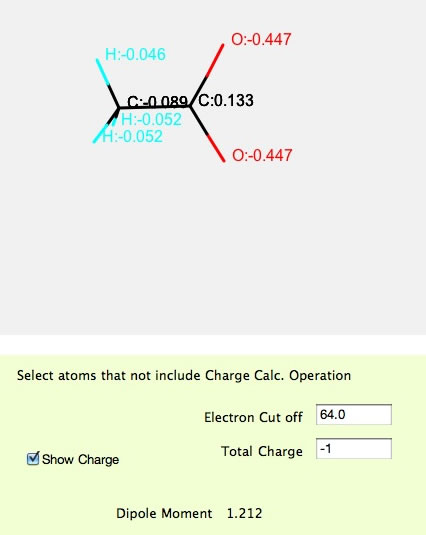 If you assign Total charge -1.0, and calculate Acetic Acid ion, result become like this.
Build your mocecule and try YNU-simulator.
YNU-Simulator was made with HTML5+CSS+JavaScript. So you need Web Browser that can run HTML5. For PC/Mac Chrome, Safari or FireFox4.0 is recommended. iPad with Mobile Safari is also one choice. IE9 may not work because HTML5 implementation is very poor. IE below 9 are not support HTML5.
At the first time of my lecture, I will give you pass code that enable run full version of program. YNU-Simulator:O is molecular Orbital related simulator. You need handle chemical structure with 3D. YNU-Simulator:C is atomic Charge calculation from 2D structure. YNU-Simulator:P is Properties estimation for chemical engineering problems. YNU-Simulator:M is Molecular dynamics calculation.