2004.11.14
Please input functional group number and push calc button.
If the functional group is part of ring, please select (R) fragment.
If you are lucky enough your browser support old JAVA and proper setting of JAVA option, you will see the window like below.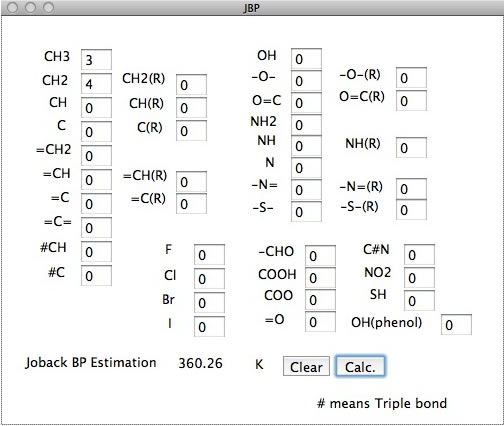 If you can not see this window, please check browser's JAVA option or try other browser. Eventhough you fail. Give up this old IAVA verson. (This Applet is still running with Mac with FireFox browser. 2011.11.15) I made HTML5 program for Joback method. please follow this link.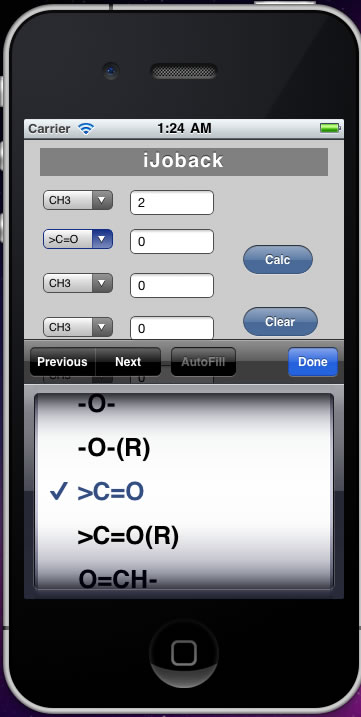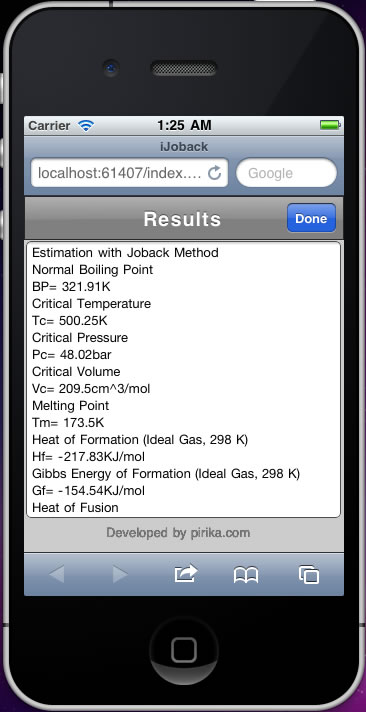 If you want to know the accuracy of this method, please refer to this note.
If you want to know Joback and Reid's Method, please refer to Wiki page for more detail.