Properties Estimation: Density: Volume, Surface Area and Ovality estimation with HTML5 program
2011.5.16
iPad/Mac/PC version. Your browser need support HTML5.
iPhone/iPod touch version. Touch event is needed (Not working with Mouse event)
Please refer to How to Draw Molecule with HTML5 version
If you are using adequate browser, please run the program on sub-window and try with reading follow article.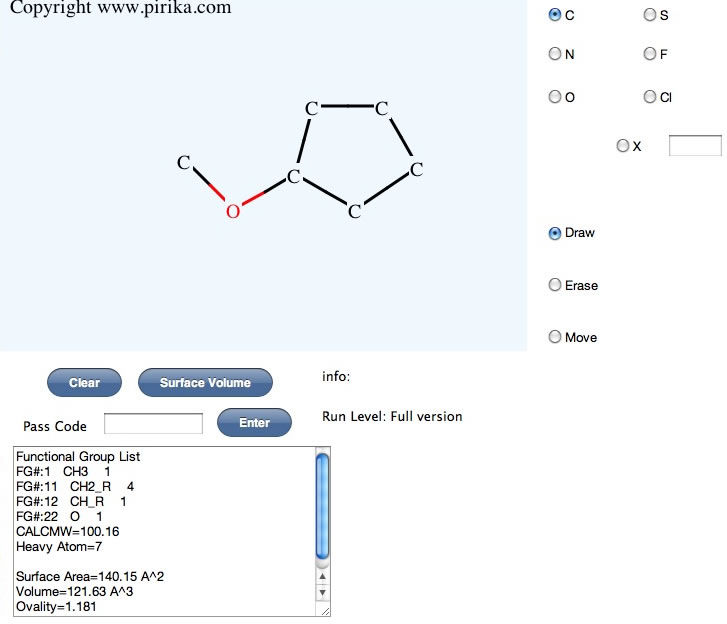 Without Pass Code, you can not use F, Cl, X atom.
For iPhone version, you can draw molecule with only finger touch.(Will not react with mouse)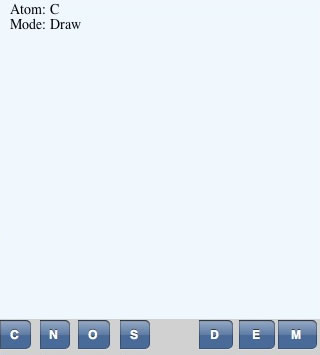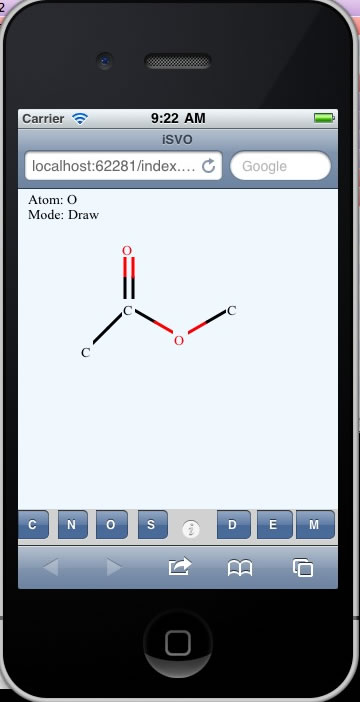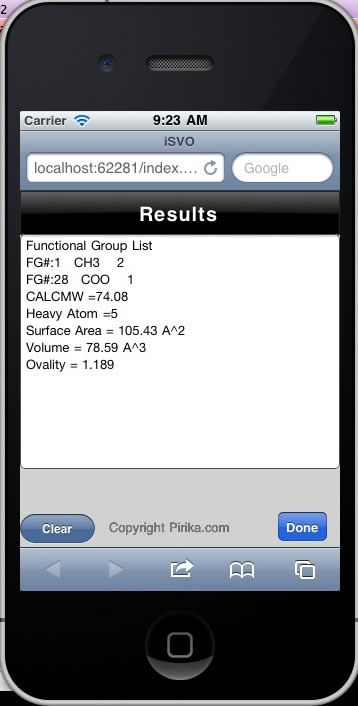 If you push i button, calculation resultwill appear in reverse panel.