Polymer Chemistry: Example of Radical co-polymerization
Compare to Bio-Polymer, Artificial-Polymer has molecular distribution and not Uni-Sequence. You can get GPC(gel permeation chromatography) chart or Sequence analysis result only run my simulator.
Here is some examples.
When you want to introduce epoxy ring into your polymer so as to increase bonding force. you want to introduce randomly or evenly? what kind of monomer you can choose?
Please try Glycidyl methacrylate, Allyl Glycidyl ether, Glycidyl acrylate. The sequence would become different. Experimental point of view, you can check your polymer sequence with using NMR.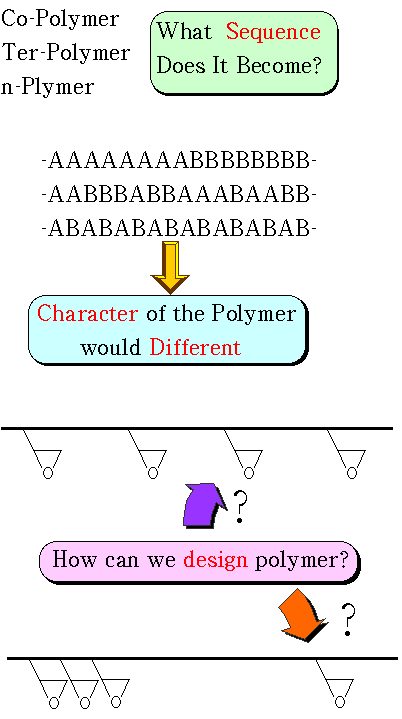 If you want to estimate the difference of sequence of polymer, you need to use Gibbs-Dimarzio scheme. Please refer to this article
You can easily get Diad or triad % from simulation. And you can compare the result with NMR measurement.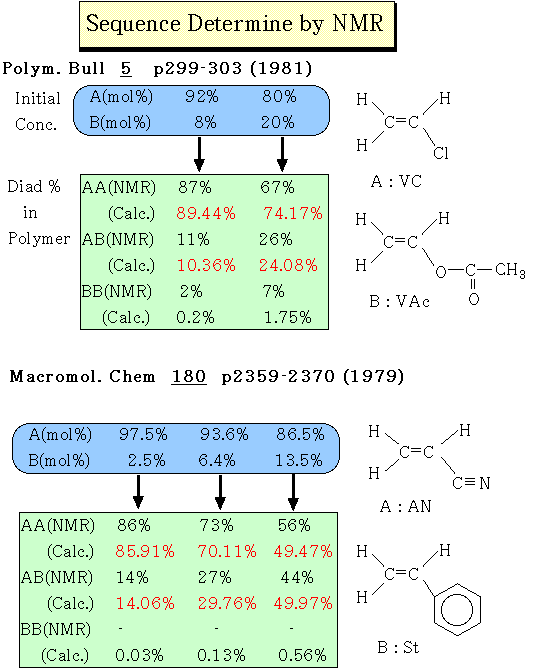 And Polymer has molecular weight distribution. Some chain length become more than 1000 and some become lower than 10. Gel permeation chromatography(GPC) analysis show us polymer weight distribution. This weight distribution come from initiator concentration, monomer concentration, reaction temperature, type of solvent and chain transfer agent.
You can run Poseidon simulator for this calculation.