How to buy HSPiP(Hansen Solubility Parameters in practice)
Now (2013.1.2) HSPiP ver. 4 is available!

Download main program
you need to go
http://hansen-solubility.com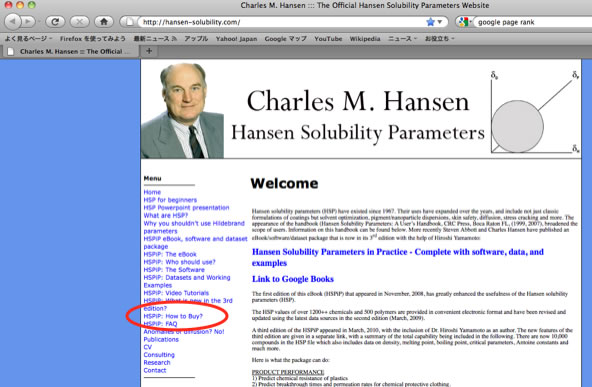 Click "How to buy".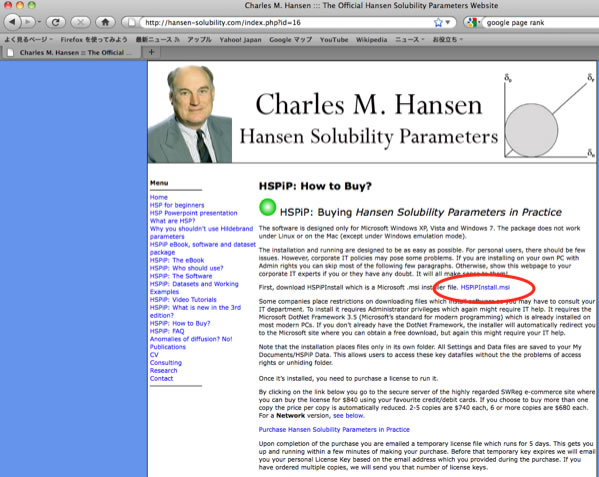 Click HSPiPInstall.msi then strart download.(about 24Mbyte size)
If you double click HSPiPInstall.msi, installation start. HSPiP.exe will put /Program Files/Hansen-Solubility/HSPiP/
(Sometime you need Administration Privilege to do this)
To run HSPiP.exe, you need Microsoft DotNet Framework 4 (Free). Search in the internet and install by yourself.
(Sometime you need install Microsoft DotNet Framework 3.5 before install 4)
How to buy license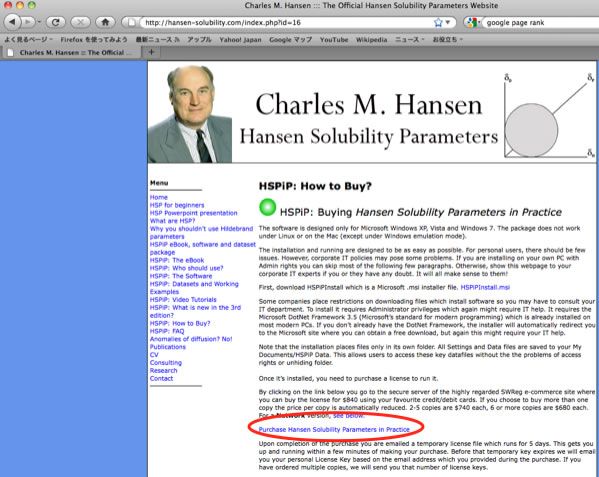 Click "Purchase Hansen Solubility Parameters in Practice"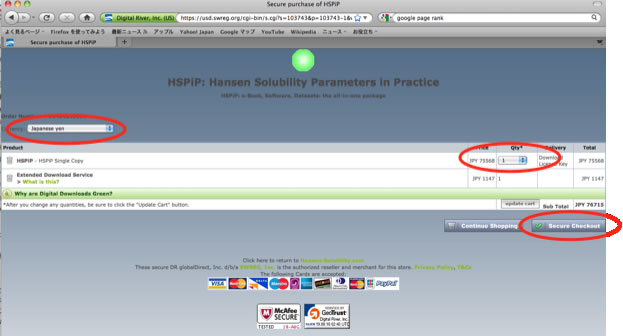 Set your currency and amount. Click "Secure Checkout".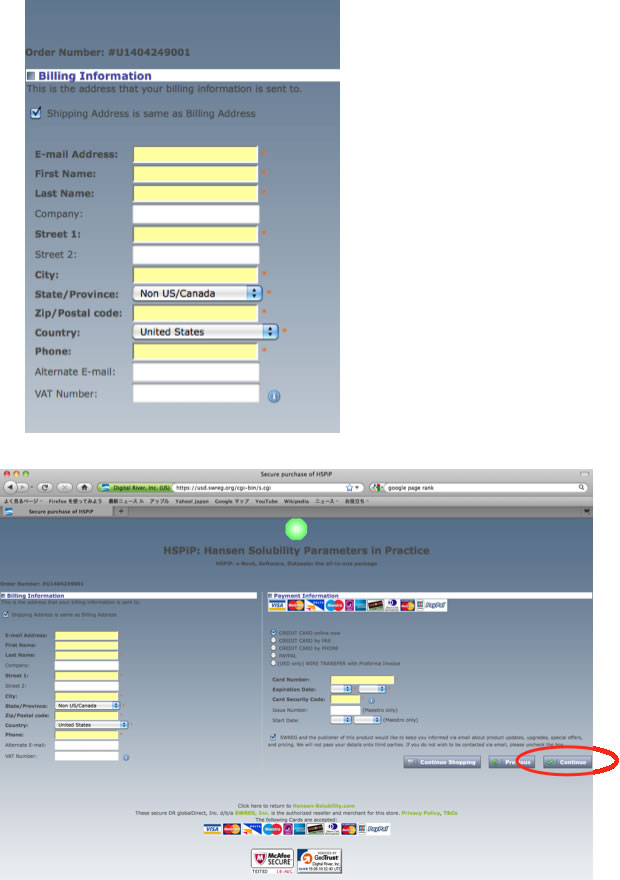 Input your information and click "Continue"
Then you will soon get mail with license.
The mail will send from hspip@hansen-solubility.com.
Please confirm SPAM filter not to protect from this address.
Then just put that license into same folder with HSPiP.exe.