manual version.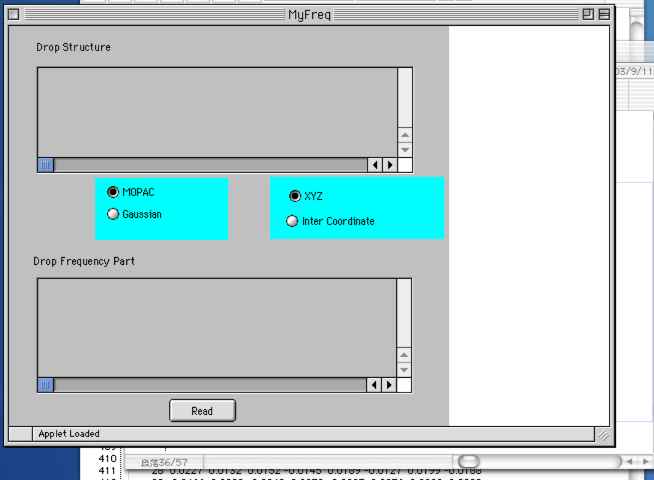 Initial page. You can choose MOPAC or Gaussian. But Gaussian routine is not done yet. If many users want to use Gaussian, please feed back me. I will make that routine.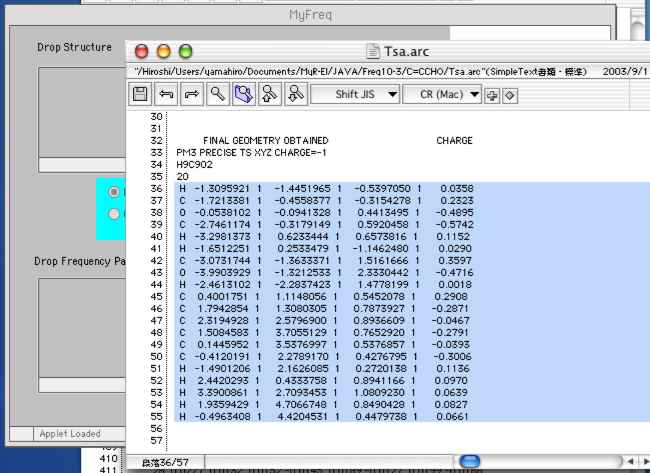 Copy molecular structure part of MOPAC arc file.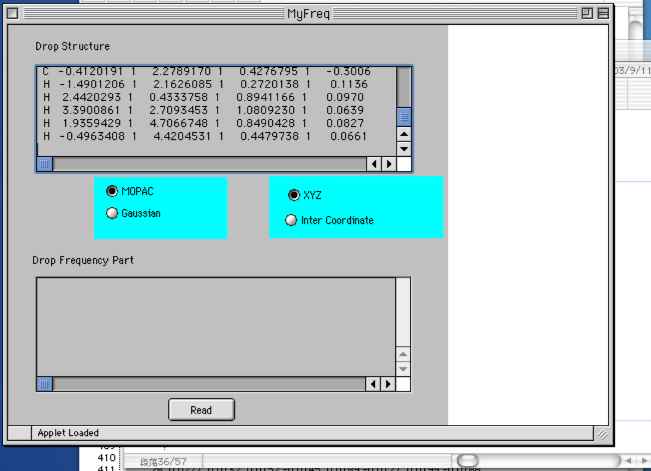 Paste (command-V) that molecular structure to Upper Text Area.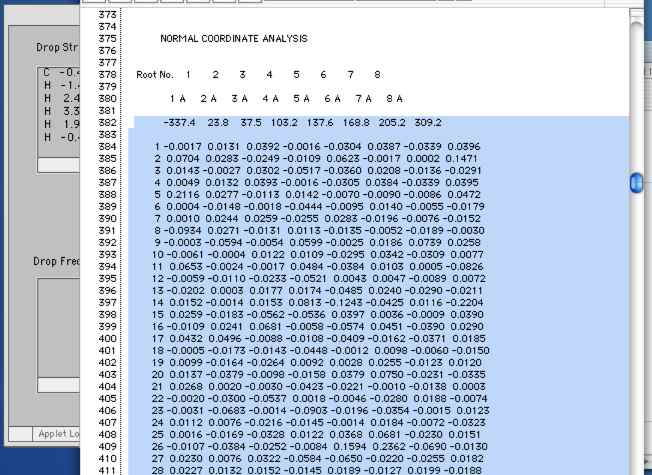 Then Search Frequency part from MOPAC output file. Copy only frequency + blank line + frequency data.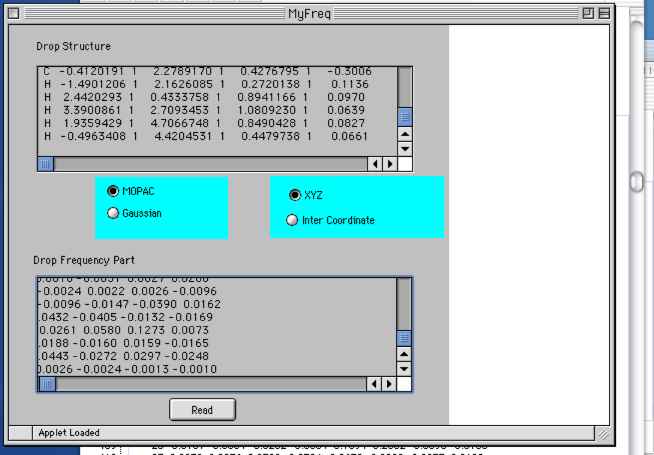 Then paste frequency to lower text Area and push Read button.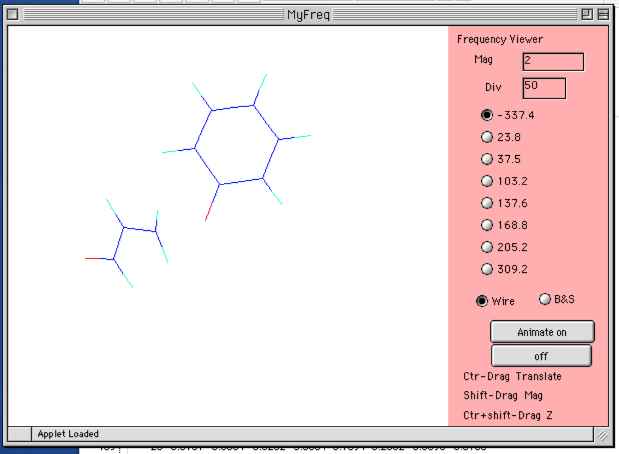 Then you can see molecule. This program support MOPAC ver7, MOPAC ver97 for Mac.
Please try and feed back me other system.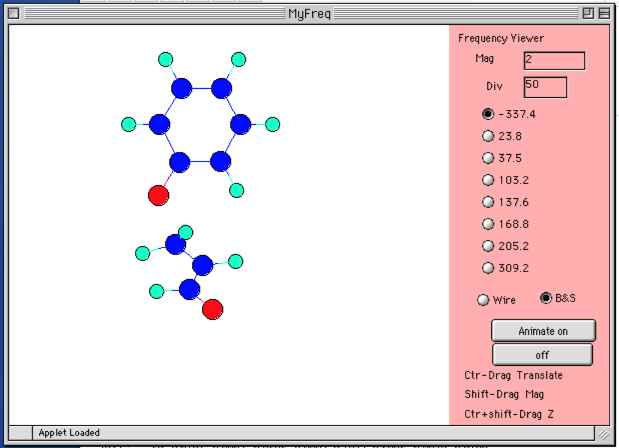 If you choose B&S, you can see the frecuency with Ball&Stick model.
Last Update 2003.10.18